One-Day Printmaking Tutorial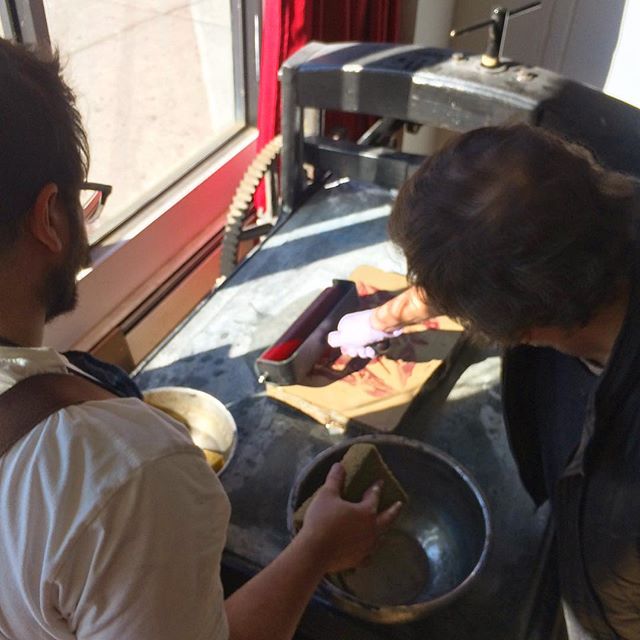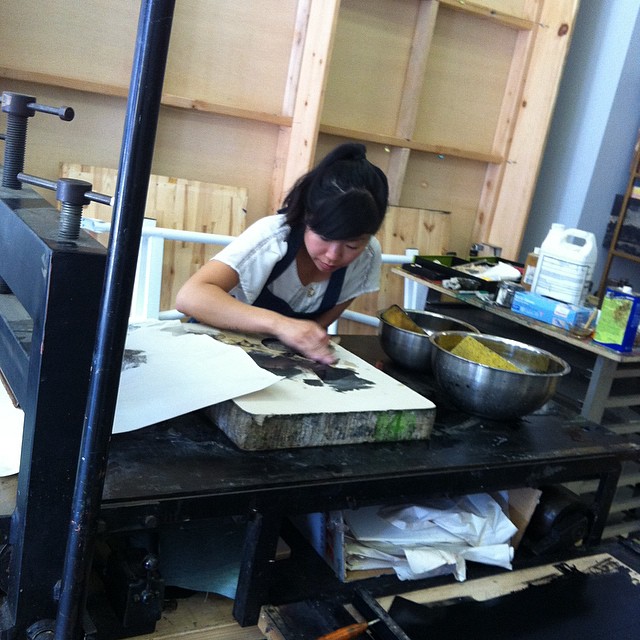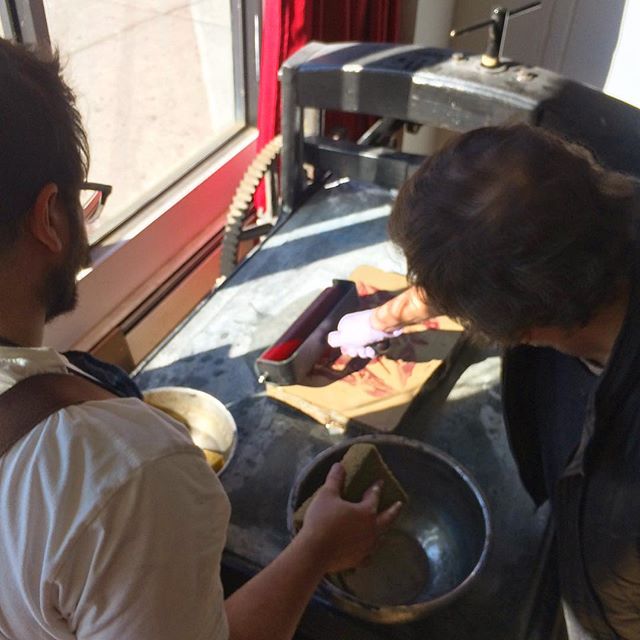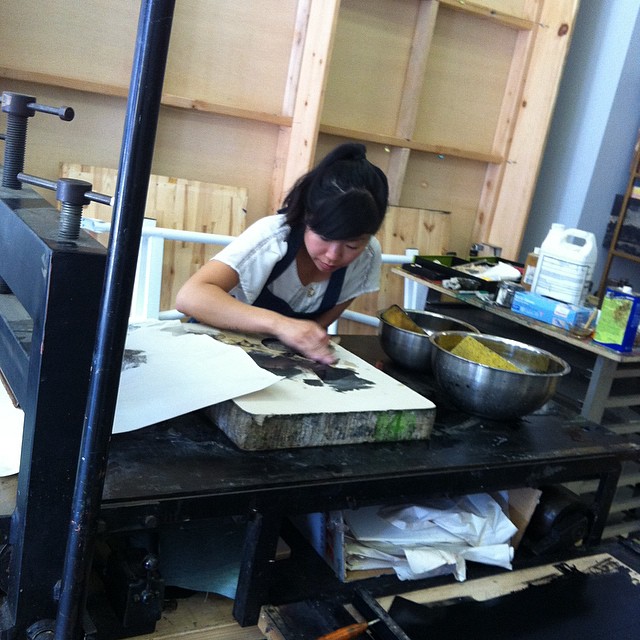 One-Day Printmaking Tutorial
Take a one-day tutorial in any of our traditional printmaking processes with the Master Printer or Shop Manager. You'll learn the basics with a focus on creating finished prints of your own work.
Scheduled at mutual convenience. You may book this for a single student for $175, or for two students working in the same process for $275. For larger groups, contact us for customized private workshops.
If scheduling is an issue, or you just want private one-on-one instruction, we offer private silkscreen, relief printing, etching and lithography tutorials in a one-day format. The silkscreen tutorial follows the same format as the Screen Print Now! One Day Intensive, and may be adapted to focus on printing textiles or garments. In stone or plate lithography, we will learn the basics of preparing, drawing, etching and printing in an all-day session.
Up to two people may book a tutorial session together—if you wish to book a session for a larger group, consider getting in touch about a private workshop.
Includes all materials.
About the Instructor
LANE SELL, founder, owner and master printer of Shoestring Press, is a graduate of Columbia University, where he studied Classics and Visual Art. He has instructed at Columbia and New Jersey City University, and for the past five years has run Shoestring Press in Brooklyn, working with artists and members as well as instructing classes in a variety of print mediums. In 2013 and 2014, his silkscreen work won grants from Brooklyn Arts Council.